Tour AVL - Signal Integrity Testing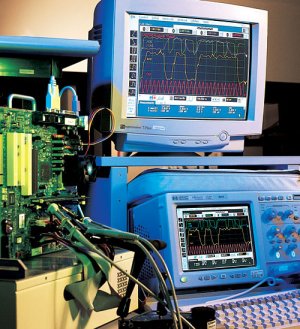 As technology has evolved, the complexities in testing has increased significantly. The constant drive towards smaller and faster devices require strict compliance to specification in order to ensure proper operational characteristics. On the Digital Oscilloscope AVL engineers perform signal integrity tests that include; overshoot, undershoot, ring-back, slope reversal, clock jitter, rise time, fall time, set time, hold time, and access times.

SLIDE SHOW









Copyright © 2022, ™Advanced Validation Labs. All Rights Reserved. Webmaster Contact
Designated trademarks and brands are the property of their respective owners.